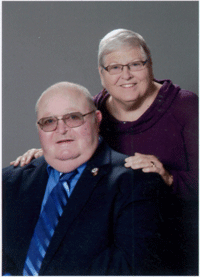 Heisners Celebrate 50th Wedding Anniversary
Stories this photo appears in:

Jim and Jane Heisner are celebrating their 50th Wedding Anniversary with family and friends. Their children and families include: Ben, Debi, Eric and Sara Heisner, Adam, Amanda, Austin and Andrew Heisner, Cyrus, Joni, Emily, Rachel and Lily Heisner all of Mineral Point. They were married on February 15th, 1969 at St Rita's Catholic Church in Dallas Texas.